Dependency Action
WHAT IS A DEPENDENCY ACTION?
A dependency is a claim by the state or a third party that a parent is unfit or unable to care for their child or children. The Department of Child Safety ("DCS") is usually the party who requests the state file a dependency petition to remove the child or children from the custody of the parents. DCS or a third party may request removal based upon suspected mental, physical or sexual abuse, substance abuse, abandonment, neglect or the parents' inability to control the child. Parents have rights until terminated and may disagree with you asking for custody of their child or children.
A Dependency may involve an investigation and report by DCS. It may also involve appointing attorneys for the parents and the child or children, a temporary custody hearing, and possibly a pretrial conference and trial.
A dependent child remains under the Court's control until the Court declares that a parent has become willing and able to provide proper parenting. An order of dependency from the Juvenile Court will last until the child turns 18 or the Court changes or dismisses it. A Dependency petition initiates a lawsuit. It is your responsibility to comply with all Arizona Statutes and Rules of Court. If your petition does not meet the requirements of the law, it will be dismissed and you will be notified of the dismissal.
We recommend that you receive legal advice before proceeding. There are other processes they may better suit your situation such as Minor Guardianship or Third Party Custody (Legal Decision-Making). Only an attorney can advise you as to whether there are advantages or other reasons you should consider applying for "legal decision making," as opposed to "guardianship" or "dependency." We refer to attorneys that provide free phone consultations. Please call us for more information. 480-307-9306 or 602-595-7478.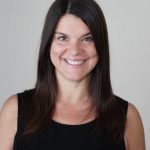 Kellie DiCarlo – AZCLDP #81069
Kellie is a co-owner and designated principle of Arizona Legal Document Services, L.L.C. with 25 years legal experience. Kellie assist clients in both the Phoenix and Mesa offices.
You may also visit our Minor Guardianship Page or Grandparent Rights Page.
HELPFUL LINKS:
Maricopa County
Pinal County