Trial Preparation
It is always best to meet pretrial deadlines and attend trial with an experienced family law attorney. If you are seeking counsel, please call us at 480-307-9306 (Mesa location) or 602-595-7478 (Phoenix location) for a referral. Unfortunately, some people cannot afford an attorney and face their pretrial deadlines and trial alone.
Although we cannot provide legal advice or represent you in court, we can assist you with meeting your prehearing deadlines.
Has the court scheduled an evidentiary hearing/trial in your family law case?
Are you required to file a pretrial statement?
Do you need to comply with Rule 49?
Organize and deliver exhibits to your judge?
We can help!
We charge $500 for our Trial Preparation Package, which includes preparing a disclosure statement, joint/separate pretrial statement and exhibit list. We file your pretrial statement with the Court and deliver a copy with your exhibits directly to office of the judge assigned to your case.
We may also assist you with preparing Resolution Management Statements, Discovery Requests and Responses, Disclosure Statements, Child Support Worksheets and Parenting Plans.
For more information, please read the blog listed below and/or call our offices for more information.
Trial Preparation

Melanie Vache – AZCLDP #81652
Melanie is certified as a legal document preparer with several years experience. Melanie has a bachelor degree in Psychology. She assists clients in our Mesa location.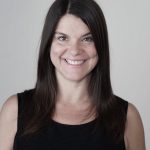 Kellie DiCarlo – AZCLDP #81069
Kellie is a co-owner and designated principle of Arizona Legal Document Services, L.L.C. with 25 years legal experience. Kellie assists clients in the Phoenix and Mesa locations. Kellie and Melanie are a Mother/Daughter team.