Minor
Minor Guardianship can be filed when someone other than the parent wants to be appointed by the Court to take over parental responsibilities. Both living parents will be required to consent to the minor guardianship or not go to Court to oppose the appointment. Guardians take over parental responsibilities for making decisions regarding housing, medical care, and education, among other things, for as long as the guardianship lasts.
We prepare the documents, file them with the court and coordinate service, if required.
Adult
Arizona Legal Document Services, L.L.C. provides affordable package rates for adult guardianship. We keep our prices simple with no hidden costs.
Guardianship is for adults who are incapacitated and lack sufficient understanding or capacity to make or communicate responsible decisions concerning his or her own well-being as a result of any of the following:
Physical illness or disability
Mental illness
Mental disorder
Mental deficiency
Chronic use of drugs
Chronic intoxication or other cause
If it is determined by the court that the adult is incapacitated, the court can appoint a guardian to act in the interests of the incapacitated person, including in the matter of obtaining needed health care, whether for physical or mental health.
Guardianship and/or Conservatorship – Adult Establishment
We prepare the documents, file them with the court, coordinate service, set the hearing and prepare you for the hearing. Your legal document preparer will help facilitate the case, answering your questions along the way.
Temporary or Emergency Petitions
Some circumstances require Temporary or Emergency Orders at the time of requesting a Permanent Guardianship Order. Temporary Orders or Emergency Orders typically expire within a certain amount of time as set by the Court, if granted.
At what age can you begin an Adult Guardianship?
Any person needing to obtain Guardianship of a person who is who is about to turn 18 years of age may begin petitioning the Court once the child turns 17.5 years of age.
Required Training
If you are petitioning for Personal Representative, Guardian or Conservator, the Arizona Court requires training. You may view the training information in its entirety here: Training
Annual Report of Guardian (Adult and Minor)
After Guardianship has been ordered by the Court, it is the responsibility of the Guardian to file the Annual Report of Guardian each year. Failure to file the appropriate report may result in a termination of Guardianship. We can assist in the preparation, filing, and delivery of the Annual Report of Guardian.
Motion to Continue In-Patient Mental Health Treatment and Authority 
In cases where a person who is under the Court's protection suffers from a serious mental illness, the Court may award the Guardian authority to make decisions regarding the protected person's mental heath care, specifically in-patient psychiatric care in a structured treatment settings. This power must be renewed by the Guardian yearly, as needed. We can assist in the preparation, filing, and delivery of the Motion to Continue In-Patient Mental Health Treatment and Authority.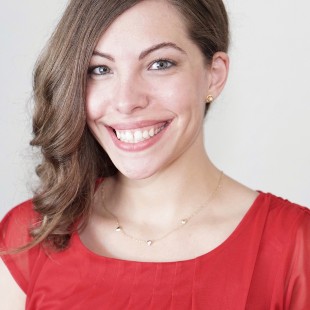 Nicole Panzella
AZCLDP #81653
Nicole is certified as a legal document preparer. She specializes in Estate Planning, Probate, Real Estate and Guardianship. Nicole is a licensed Real Estate Agent with HomeSmart.
---
ADDITIONAL COSTS
Typically, there is an investigation fee. In Maricopa County, the investigation fee is $400. Filing fees required by the court to process your documents vary depending on the County where you file your documents. If you qualify for a deferral or waiver of your filing and investigation fees, we can provide you with the required application and file it with the Court on your behalf.
If service is required, we can arrange for a process server to serve your documents either locally or anywhere in the United States. We may also assist you with publication if required.
The Office of Public Defense Services will appoint an attorney who will represent the proposed ward/protected person up to, and including, the hearing date. In some cases as the court deems necessary, but especially in Conservatorship cases, the appointment may extend beyond this hearing date.
We look forward to working with you!