Name Change Services
incidentally You may apply to change your name, your child's name or your family's name through the civil court. Our name change package price is $320 for an individual and $350 for a family. We prepare your documents, file them with the Court, assist with scheduling your hearing, coordinate service of process, if required, and prepare the documents for your hearing. You will work directly with Kellie DiCarlo and Corrina McIntire during the process of legal changing your name. 
Effective October 1, 2021, only the Arizona Travel ID (driver license or ID card), a U.S. passport and other federally approved identification will be accepted to pass through TSA airport security checkpoints for domestic travel. A birth certificate or passport will be required to obtain this ID. If you have been using a name that is not your legal name on identification, you will be required to legally change your name through the court. If you are facing this issue, we can help.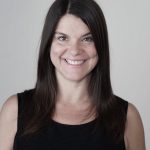 Kellie DiCarlo – AZCLDP #81069
Kellie is owner and designated principle of Arizona Legal Document Services, L.L.C. with over 25 years legal experience.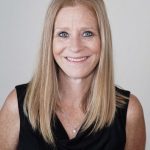 Corrina McIntire – Paralegal Assistant
Corrina has worked and trained with Kellie for years. She is in the process of obtaining her certification. 
The following are the options for legally changing a name or names:
Name Change for an Adult without Minor Children
Name Change for an Adult with a Minor Child
Name Change for a Child
Name Change for a Family
buy accutane in australia General Requirements for a Legal Name Change
You are prepared under penalty of perjury to inform the Court whether you have ever been convicted of a felony and whether there are any pending charges against you for a felony or other offense involving false statements or misrepresentation of identity.
You understand the name change will neither harm your rights nor release you from any obligations or liabilities incurred under your current name.
You are not changing your name to that of another person for the purpose of committing any crime or furthering any offense involving fraud or misrepresentation of identity.
ADDITIONAL COSTS:
Filing fees required by the court to process your documents vary depending on the County where you file your documents. If you qualify for a deferral or waiver of your filing fee, we can provide you with the required application and file it with the Court on your behalf.
Please call our offices for more information or to schedule an appointment at 480-307-9306, 602-595-7478 or contact us by email at nicole@arizonalegaldocs.com or kellie@arizonalegaldocs.com
We look forward to working with you!