A limited liability company ("LLC") is a separate legal entity. It has a corporate structure of members that are typically not personally liable for the company's liabilities or debts. The LLC is able to obtain an Employer Identification Number ("EIN") from the IRS, open a business bank account and operate on its own. Our Formation Package includes applying for your LLC or PLLC online with the Corporation Commission, obtaining an EIN from the IRS and publishing, when required. At the completion of your package, we will send you a copy of your file-stamped Articles of Organization and the EIN, which are required to open a business bank account.
What is the difference between a LLC and PLLC?
A professional limited liability company ("PLLC") is a business entity designed for licensed professionals, such as lawyers, doctors, architects, engineers, accountants, and chiropractors. The process for the formation is practicably the same as a limited liability company, except you have to set forth in the articles the professional services to be provided. A Professional Limited Liability Company for real estate services requires specific language that we provide.
LLC/PLLC FORMATION– $350– Includes expedited filing fee and we serve as your statutory agent at no additional cost or annual fee.
Our package price includes:
Verify Name Availability
Formation through Corporation Commission
Obtain EIN from IRS
Serve as Statutory Agent with no annual fee (this is a $125 value – Statutory Agent)
Publication, if required (not required for Maricopa and Pima Counties)
Additional Benefits:
We have direct contact with an ACC Supervisor, if any issues arise. We may assist you with further expediting the formation of your LLC or PLLC in emergency situations. You will work directly with Corrina who will answer your questions by phone or email at no additional cost.
We may also assist you with the following:
Amending your Articles
Applying for Registration of Foreign Limited Liability Company
Articles of Termination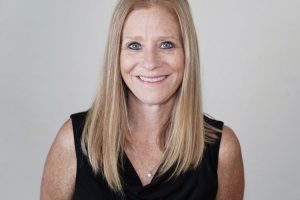 Corrina McIntire
AZCLDP #82018
Corrina will assist you with your limited liability formation. We do provide free consultations by phone or at our Mesa office. To form your LLC, you may apply online through our website or schedule an appointment to meet by phone or at our Mesa office.
We look forward to working with you!