Real Estate – Deeds
buy Gabapentin 300 mg uk QUITCLAIM DEEDS, BENEFICIARY DEEDS AND SPECIAL WARRANTY DEEDS
Starting July 1, 2019, a predictable and flat fee for recording documents in the State of Arizona went into effect pursuant to Arizona Revised Statute §11-475, as amended by the Arizona State Legislature in 2018. The fee to record a document in County Recorder offices throughout Arizona is now $30.00 for each complete document.
A Geel Quitclaim Deed is a document that releases or "quits" one's interest in a piece of real property. This type of deed does not make and specifically disclaims any warranties or representations to the property.
A humidly Beneficiary Deed is a document naming a beneficiary of real estate upon the death of its owner. It is recorded in the county where the property is located.
A http://travelengine.eu/uk-edinburgh-from-e-70/ Special Warranty Deed is a deed in which the seller warrants or guarantees the title only against defects arising during the period of his or her tenure or ownership of the property. The grantor makes no warranty against defects existing before the time of his or her ownership.
Quitclaim Deed, Beneficiary Deed and Special Warranty Deed – $165. We prepare your deed, record it with the county recorder and pay the recording fee. Once recorded, we mail the original to you and keep a copy in our cloud storage.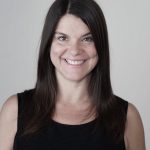 Kellie DiCarlo – AZCLDP #81069
Kellie is a co-owner and designated principle of Arizona Legal Document Services, L.L.C. with 25 years legal experience.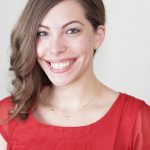 Nicole Panzella AZCLDP #81653
Nicole is certified as a legal document preparer. She specializes in Estate Planning, Probate, Real Estate and Guardianship. Nicole is a licensed Real Estate Agent with HomeSmart.
HELPFUL Q&A
What is a disclaimer deed?
A disclaimer deed disclaims any interest one may receive in real property. We do not charge for this additional document outside the required recording fee of $15.00.
Are there any additional costs to record a deed for property being transferred into or out of a trust?
Any property conveying in or out of a Trust requires an additional $10.00 at the time of recording, totaling $175.00
How do you revoke a Beneficiary Deed?
Beneficiary Revocation Deed can be recorded revoking the previously recorded Arizona Beneficiary Deed. $55.00 (deed) $30.00 (recording fee).
How do you split or combine a parcel (or parcels) of land post-survey?
After a State Certified Surveyor completes a land survey, conveyance of the property may be required. We can assist in parcel combination or parcel splits, please call for more information.
Same-day telephonic appointments may be available upon request. 480-307-9306 or 602-595-7478 
Maricopa County Assessor's Office
Maricopa County Recorder's Office
Search for Recorded Documents in:
An Affidavit of Property Value is required for all title transfers and recorded contract of sales unless one of the following conditions is met.
(ARS §11-1134).
We provide military and veteran discounts.